Former Barca superstar, Ronaldinho took to his Twitter handle today and launched a friendly jibe at Real Madrid captain Sergio Ramos. In the Tweet, the two time World Player of the Year and World Cup winner asked Ramos if he remembered the night in question. He did this by posting a picture of himself alongside a young Ramos whose focus was on stopping the Brazilian who was at the peak of his career back then. The post has generated many buzz in the media.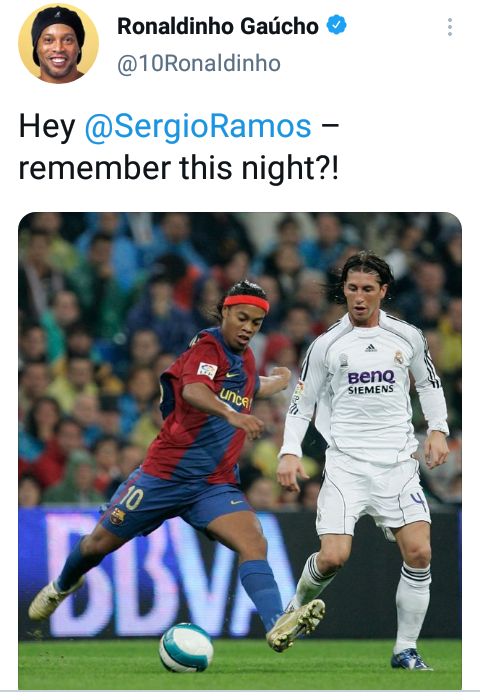 However, after the post on the micro blogging platform got retweeted so many times, it didn't take long before Sergio Ramos tweeted his own reply. In his peculiar friendly jibe, he reminded Ronaldinho how the season ended by posting the pictures of Real Madrid players celebrating their La Liga title win for the season. It was their 30th League win at the time.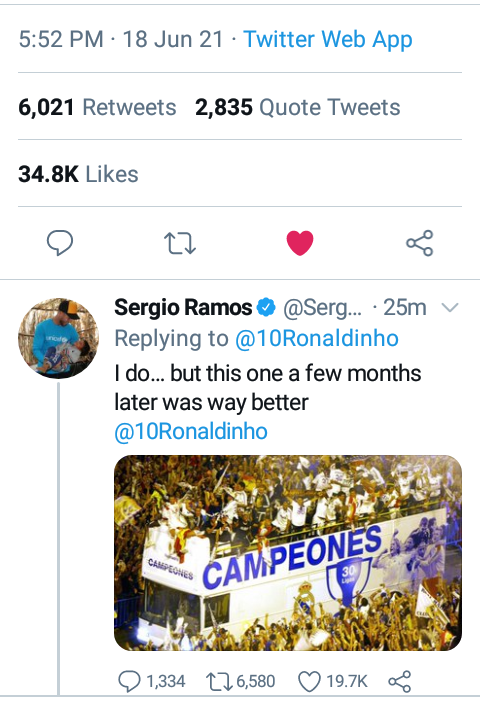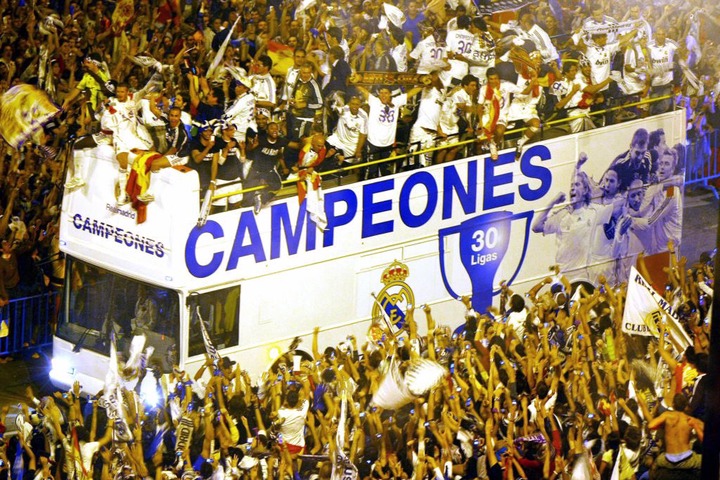 I guess Ronaldinho will think twice before throwing a casual taunt at the Spanish defender who has won everything a player could wish for in his playing career.