Davies is a Canadian football player who was signed by Bayern Munich in 2019 after he became a sensation in America. His transfer to the Bavarian giants was one of the costliest transfers in MLS history back then.
After he settled in at his new club, Davies went on to exhibit the same excellence that landed him at Bayern. His efforts in the 2019/2020 campaign didn't go unnoticed as he was named the Bundesliga "Rookie of the Season".
His Bayern Munich team conquered Europe, taking home all trophies within their reach, including the highly coveted UEFA Champions League trophy.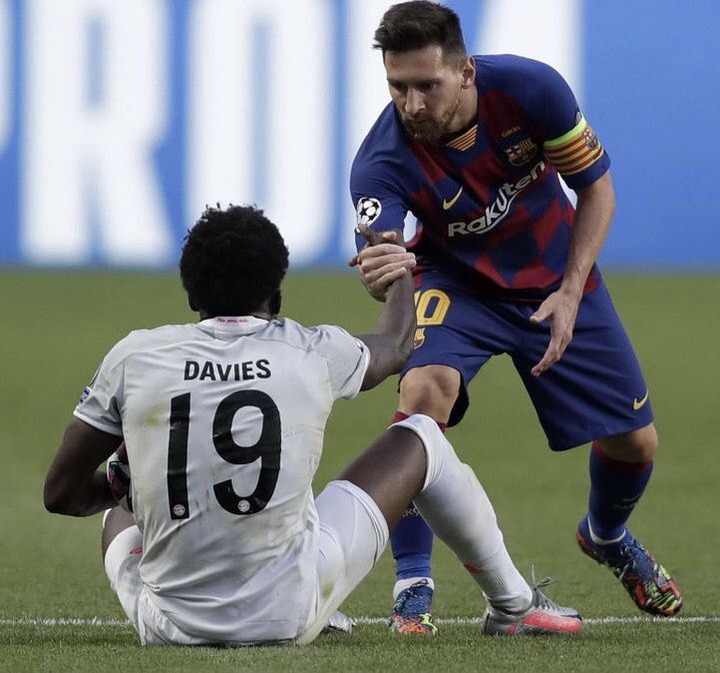 On their way to becoming UCL champions, they faced FC Barcelona in the quarter finals, humbling the Catalan giants in a one sided game that saw Bayern Munich score eight (8) goals on the night. Barca's two (2) goals that day was not enough to save them from the humiliation.
However, the victory was not the only thing that Davies took home that night. He made a portrait of Messi giving him a helping hand when he was down during that match.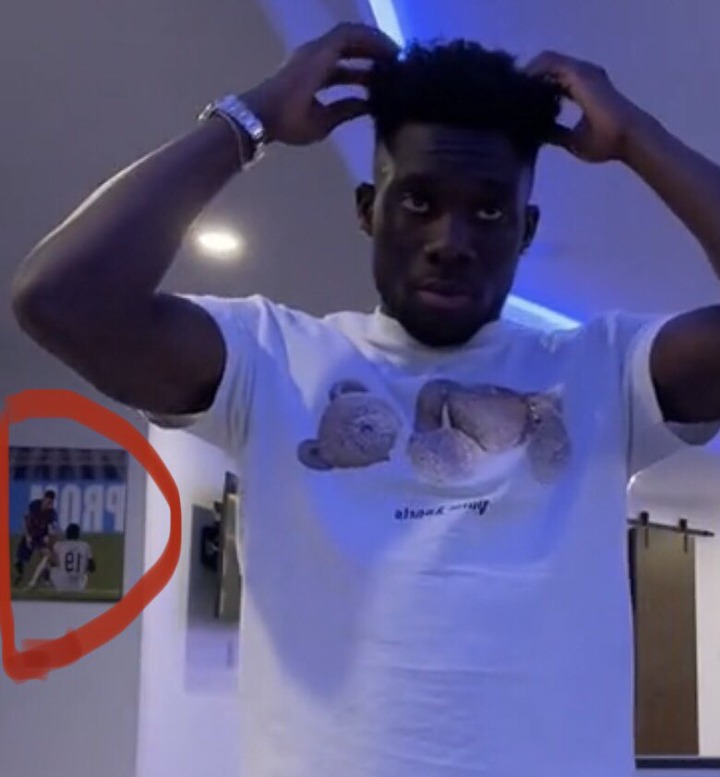 This is significant in so many ways. Most American football players see Messi as an inspiration. So, it is not uncommon that Davies also share the same feeling. Also, he is left footed like Messi and since his coming to Europe, everything has worked out just well.
What do you think?