One of the things I have often wondered it's how ancient cultures who are not directly related to each other from different continents across the world has references to a "Thunder God".
Though this article is focusing on six of the most popularly known Thunder Gods, a simple research shows that diverse cultures scattered all over the ancient world had something similar. They might actually be the most venerated Gods in the medieval ages.
From Africa to Europe, Asia, America and Australia, the Thunder Gods have been reverenced and venerated by hundreds of thousands of people. They have also formed the major part of some tribe's traditions and cultures, especially from the teachings associated with them.
Most of the Gods associated with thunder could also summon lightning at will and are known to rank high in the spirit world. They wield enormous powers and are mostly royalty.
Here are some of the most popular ones –
1] Amadioha
Amadioha is a very popular God among the Igbo tribe of Nigeria. He wields thunder and lightning in his hands and is said to be the enforcer of Odinani Igbo. Odinani is the Igbo laws that governed the people's religious and cultural practices.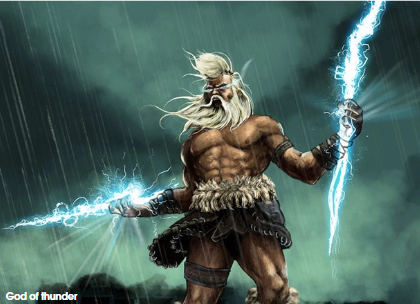 He is a God of justice and can strike offenders of the law dead with lightning strikes from his thunder-stones. Anyone killed by his thunder cannot be buried since they are regarded as being killed by the mercy of the Gods.
Amadioha has a huge influence which has continued till date when the name filtered into pop culture. He can be used as curse if someone wanted to reference lightning striking another person. Shrines were also built in his name, and he had a priestly lineage called "Umuamadi"]. The name means "children of Amadioha".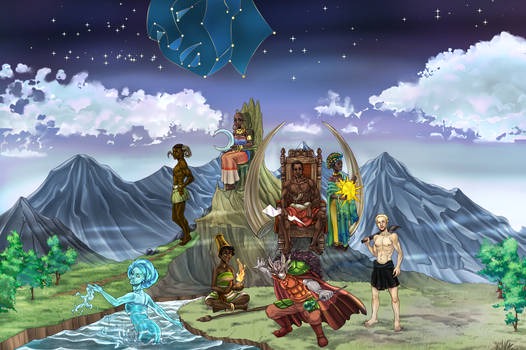 Amadioha is associated with the sun and the color 'red'. He is also a consort to Ani [Mother Earth] and mostly appears as an enormous white ram. No one knows his actual form. He is at the top echelon of Igbo pantheistic Gods but below Chukwu.
2] Shango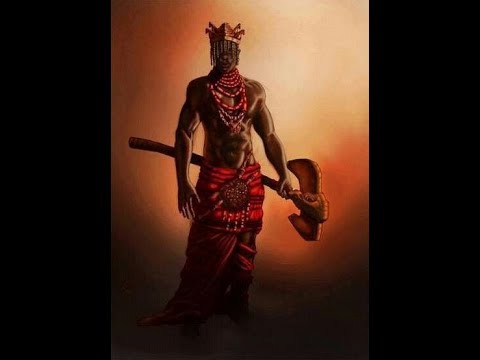 Shango is considered to be one of the most powerful rulers in Yoruba land before he became the fearless and powerful God of thunder, lightning and fire as an Orisha.
Orisha's are believed to be sent by Olodumare [God] to help guide humans on how to live a fulfilled life on earth. Shango is often associated with thunder and lightning. He is also seen as the most powerful Orisha in the Yoruba Gods pantheon.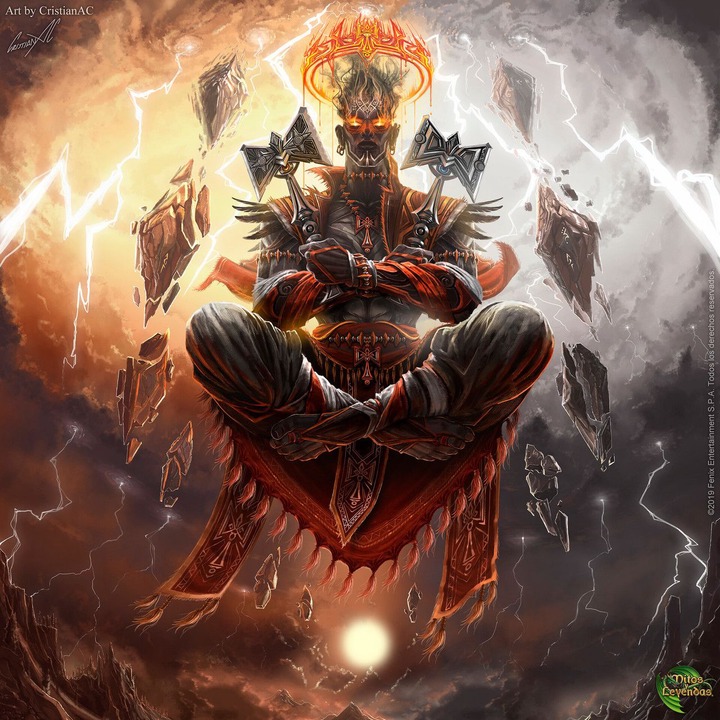 Some Yoruba's who were taken into slavery carried him with them and venerated Shango as captives while they were in captivity. The cross culture interaction meant that Shango was associated with some American natives who venerated him in different capacity. His color is red and white while his sacred day is Wednesday.
3] Set
According to Egyptian mythologies, he is the son of Earth and Sky and the God of deserts. He is often portrayed as having a likening to violence and disorder.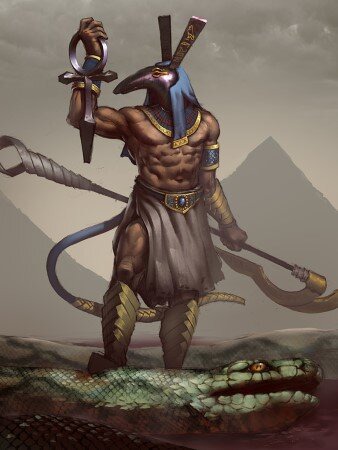 He is an Egyptian God who is also associated with thunder and lightning. In most of the Egyptian pantheon of Gods stories, Set is seen as a usurper. In one of the most widely known stories, he killed his brother Osiris, who was the king and set off the unending quest for the vacant throne between himself and Horus.
Set gained a sizable worship among Egyptians but flourished further through the Hyksos who conquered Lower Egypt and took control of affairs in the region. They adopted Set as their patron God and venerated him accordingly. There are temples built in his name too in some places.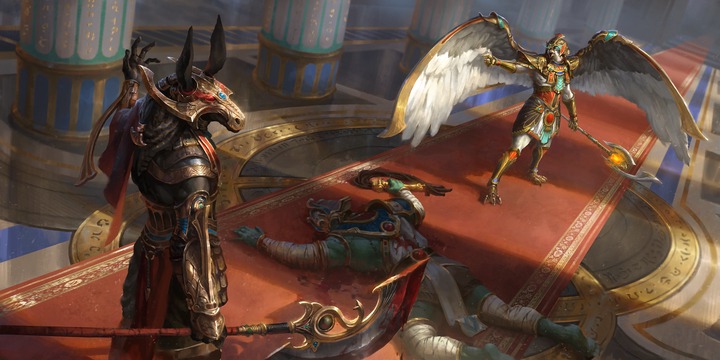 "Gods of Egypt" movie is one of the Hollywood attempts aimed at exploring the myths surrounding his fight with Horus for the throne. In the movie, Set is characterized as an evil God who killed his brother, became king of the Gods in Egypt and banished his nephew, Horus from the kingdom.
4] Zeus
He is probably the most popular of the bunch as part of mainstream culture. Zeus is the God of lightning and thunder in Greek mythologies. He is the king of the Olympiads [Greek Gods and Goddesses].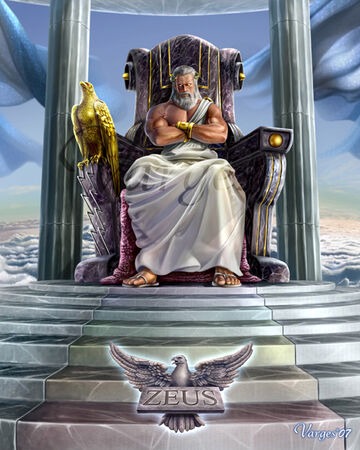 Among other things, Zeus is notable for his heroic escapades with beautiful human maidens. His wife in Greek mythologies is usually Hera. His son, Ares is the God of War and has gained traction in pop culture as the evil son who loves to wreak havoc and chaos. His powers are said to grow more if humans are in conflict or spilling blood.
Zeus is recognized as a very powerful God among the Olympiads and acts as their chief, probably earning him the "all father" role. He helps to maintain balance and can fire thunderbolts at will. His brothers are Hades [ruler of the underworld] and Poseidon [ruler of the seas].
He also forms a major part of modern literature; many Hollywood movies have been made about him. Temples are also built in his name and thousands of people have been known to pay reverence to him since medieval ages.
5] Jupiter
In ancient Roman religion, Jupiter is the God of the Sky and thunder. He rules the Gods associated with the Romans and can conjure lightning bolts as well. He is simply recognized as the "sky father".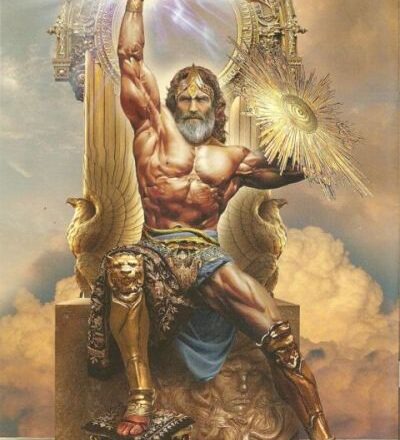 In Roman mythology, he is seen as the equivalent of Zeus but is associated more with being a guardian of the law and symbol of justice.
6] Thor
He is a Norse God that wields thunder and lightning. In Norse mythology, he is the son of Odin, the Allfather.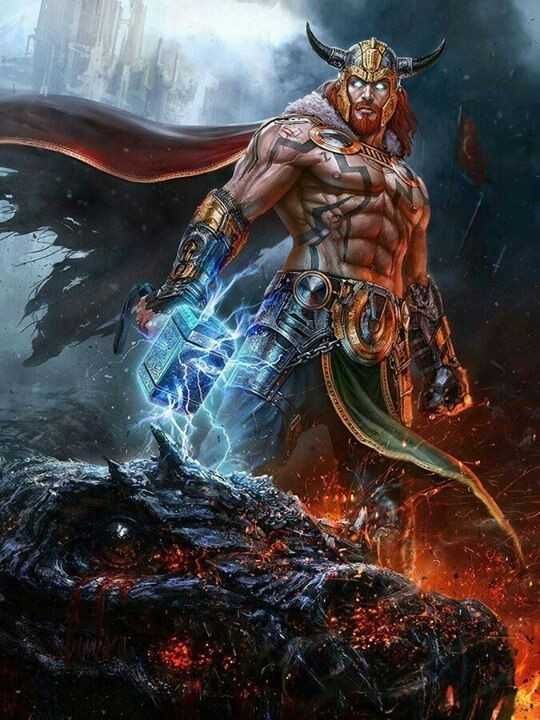 However, the most significant instrument associated with Thor is a "hammer". He is one of the most prominent Gods in Norse lore's and has many symbols in his name as evidence of how vast his story is among ancient Scandinavians and Germanic tribes.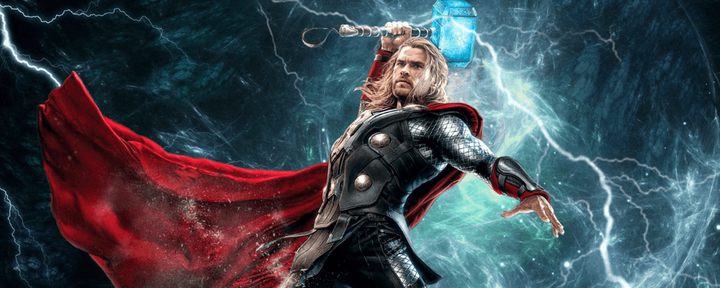 He is not to be confused with Marvel's "Thor" which is a comics character produced by them.
What do you think?