Belgium has knocked out defending champions, Portugal from the Euro 2020 competition which is currently ongoing. The win against the Portuguese means that the Belgians have now qualified for the quarter-finals of the competition alongside other teams like Denmark and Czech Republic who stunned Netherland in an epic encounter between both sides.
Despite dominating most of the games possession, Portugal couldn't bite or convert. At the 42nd minute mark, Thorgan Hazard's effort from 25 yards out made the difference. The first attempt at goal by Belgium ended up being the only goal of the night and was enough to carry them through.
However, Portugal did produce some scoring opportunities in the game. The most remarkable one was the time Raphael Guerreiro's goal attempt hit the post instead, denying the Portuguese side an equalizer.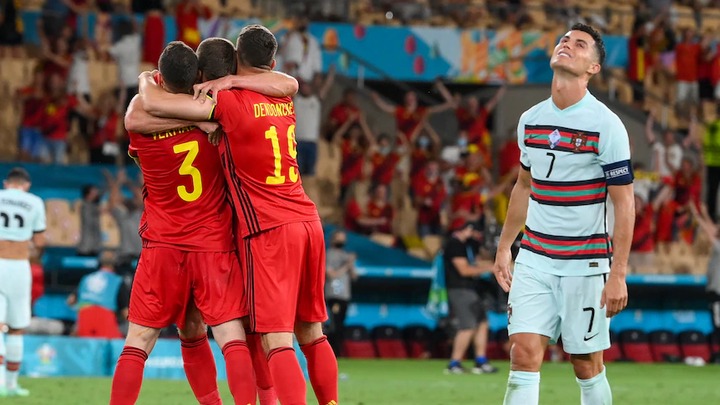 Belgium will now face Italy in another difficult fixture that will leave one of the two giants dumped out of the competition if any of them lose.