There's been several news of recent about Messi's contract renewal. Though there has been a few disparity in the accuracy of reports coming out from Camp Nou, most of them agree that Messi is likely to stay put at the club that brought him fame for now.
In a new Twitter post by Fabrizio Romano, he confirmed that FC Barcelona and Messi's contract negotiation team have now reached advanced levels in the agreements and terms necessary for him to stay back at the club for two (2) more years.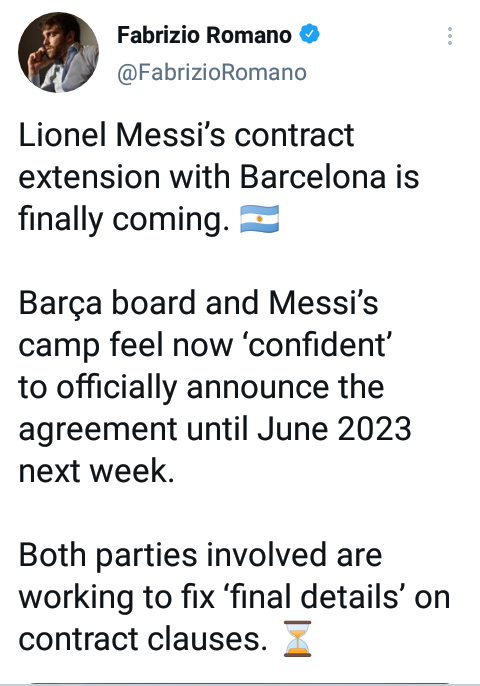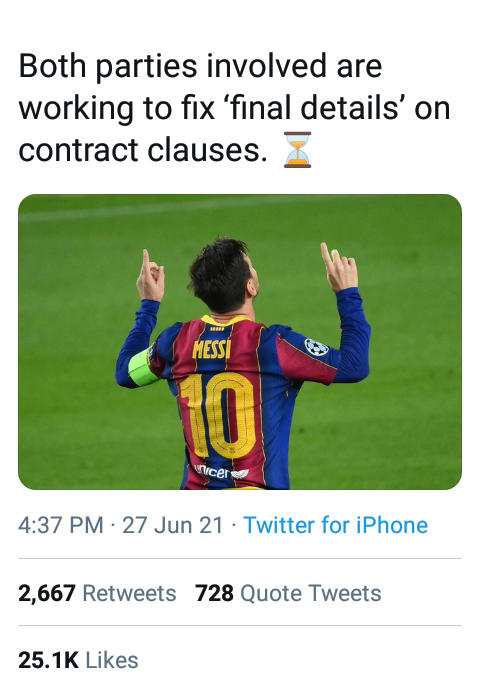 Fabrizio said –
"Lionel Messi's contract extension with Barcelona is finally coming".
Recall that the Argentine's contract is expected to expire this summer, making him a free agent. What this means is that he will be free to choose any club he wants to play for (if they agree to sign him) without any obligation whatsoever to Barca.
According to Fabrizio, what is remaining before the announcement of the extension is that both parties want to fix "final details".
Messi is currently on International duty with Argentina at the Copa America.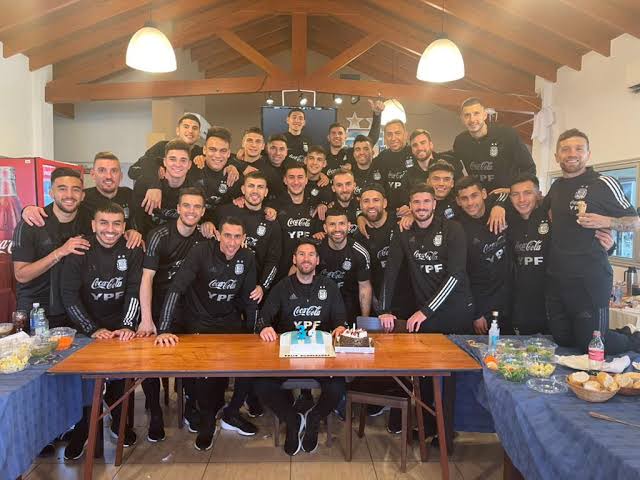 He recently did his 34th birthday celebration together with his national teammates who celebrated him in a special way.