According to news reports coming out from Moscow, Russian President, Vladimir Putin has signed a law that will require corporate giants to properly register in the country.
The Law which is scheduled to start running from 1st January, 2022 mandates that big tech companies with more than 500,000 Russian users must have a real presence.
The legal presence can be achieved by having a physical office in Russia that will "fully represent the interests of the head companies."
Some companies that may be immediately affected by the new laws are Twitter, Facebook, YouTube, Instagram and TikTok. Also, online search engine behemoths like Google and Bing will be affected by it from January next year.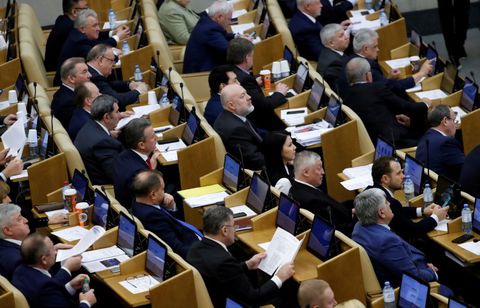 Last month, Pavel Krasheninnikov and other members of the State Duma [Russia's lower house of parliament] passed the Bill.
Part of the law says –
"A foreign entity, carrying out activities on the internet in Russia, is obliged to create a branch, open an office or establish a Russian legal entity"
It obliges large companies with big online users to register their interest in the country officially or face sanction's. This could see them lose ads revenues if they refuse to obey the new regulation.
Earlier on, Twitter was banned in Nigeria. The ban came after the platform was accused of aiding insecurity in Nigeria. The US company is also facing charges in a Russia based court for not "quickly" deleting an illegal content.
The American company is also facing challenges in India.