According to news reports, the legislative arm of the United Kingdom has scheduled a debate tomorrow as part of its agenda to deliberate on Nnamdi Kanu's recent arrest by Nigerian authorities.
Nigeria's Federal Government has been accused by IPOB of conspiring with Kenya in the arrest of their leader. Fingers were earlier pointed at the British, but the UK Government has officially declared that the arrest didn't happen within their borders, citing that they were not a part of the brouhaha. In further response to the whole saga, they also offered to provide Kanu consular services as a British citizen.
The IPOB leader has since been arraigned before a Federal High Court which remanded him in custody till 26th July, 2021 when his trial will continue.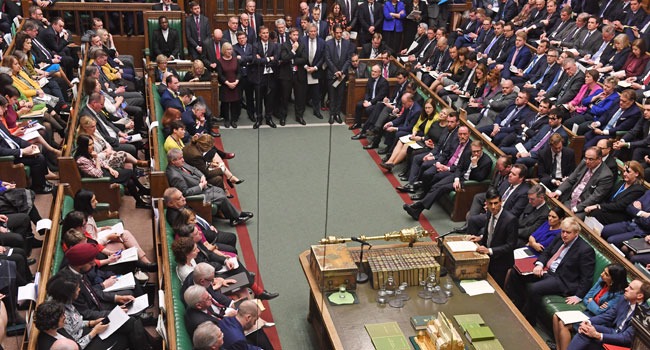 From the synopsis of a document obtained by People's Gazette, the UK Parliament will be assessing the role of the Kenyan authorities in the extradition, the "mistreatment" and "circumstances" in which Nnamdi Kanu was extradited as well as the level of assistance given by the British High Commission.