Karakum is a desert that covers up to seventy percent of Turkmenistan. In the heart of the desert is Darvaza, a small village of just over three hundred inhabitants. It is about five-hour drive from north of Turkmen capital, Ashgabat.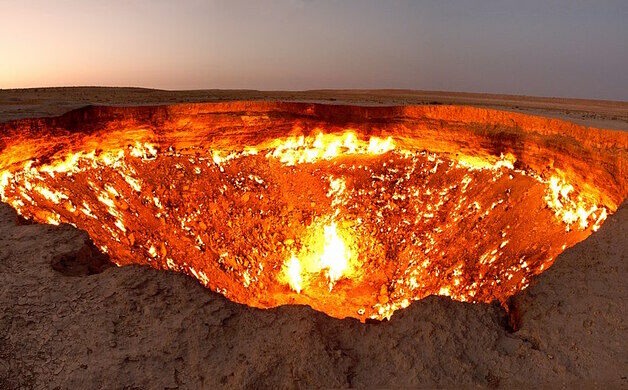 Very close to the town is a weird wonder – the Darvaza Crater. The locals know it as the "Door to Hell" and have been burning non-stop for over five decades. The Darvaza well or crater is a hole in the desert almost 70 meters in diameter. There is absolutely nothing around it except for the village that gives it its name. However, there is a road and railroad to Uzbekistan.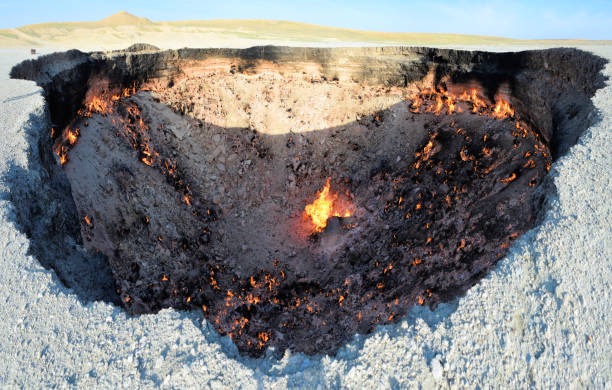 The Source
The crater is not volcanic in origin but human. In the early 1970s, a group of Soviet geologists started drilling around the area in search of oil, natural gas, and other energy resources. At one point, they found a cave that was full of natural gas. When drilling, they collapsed the entire ceiling of the cave over it, thus forming the seventy-meter diameter crater that is also about twenty meters deep.
They noticed a gas leak afterwards and set it on fire with the hope that the leak will be extinguished in a few days. But, until today, it has continued to burn.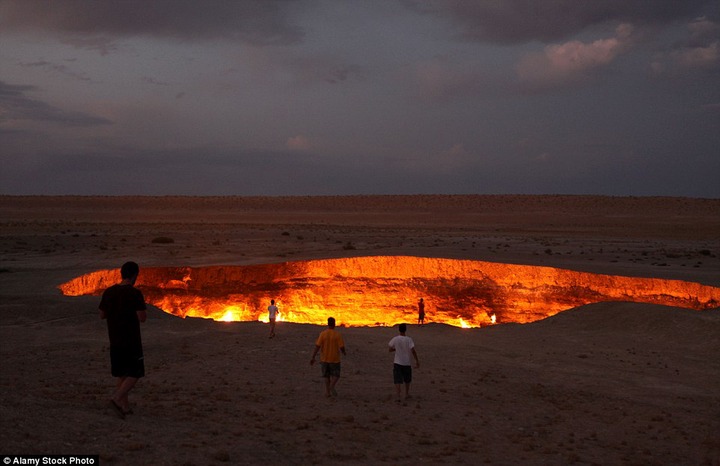 The View
In broad daylight, it looks like a science fiction desert, although the most spectacular view is usually at night. The gas that it still houses in its interior keeps it flaming. At night, the place is visible from several kilometers away.
In any case, the site is the main tourist attraction in the desert. We could say that it is the only one. Not far from there, there is another huge hole containing water. The closest place to the "door to hell" is the water and the village.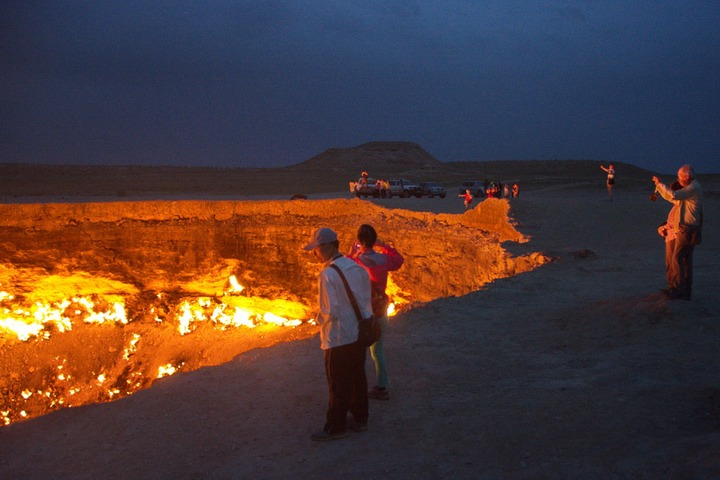 Darvaza is such a lonely place. Therefore, even though it has an impressive view during the day, the sight at night may be disturbing. At present, the region has been fenced to avoid accidents since it is one of the main tourist attractions. No one knows when the flames will go out, but there are projections that the fire will continue to burn in the meantime.