Following the arrest of Nnamdi Kanu, a group of Nigerian security operatives launched a raid on Sunday Igboho's house, a Yoruba chief and the main face of Oodua Republic agitation.
According to the DSS, they got intelligent reports that Igboho was allegedly stockpiling arms. However, the Yoruba activist escaped capture after they stormed the house and his fate remain unknown.
Looking at the way the Buhari led FG is going about their fight against the separatist calls for referendum and secession, one would think that the right to self-determination is an alien initiative that should not be talked about.
In a recently released video which is making waves online, President Buhari is seen restating the right of people to self-determine their affairs in 2015. He added that the right is a fundamental human rights and must not be denied the people. He said this while canvassing for the people of Palestine.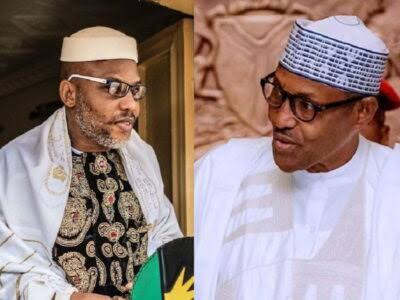 Looking at the situation of things in the country at the moment, one is left wondering the sincerity of the speech.
Watch the video below: