It was a tale of joy and sadness as the referee blew the final whistle to signal the end of the Copa America, 2021. Angel Di Maria's strike in the 21st minute made all the difference as it turned out. As soon as the game ended, Lionel Messi immediately dropped to the ground with a well deserved happiness written all over his body and face – a final Copa victory at last!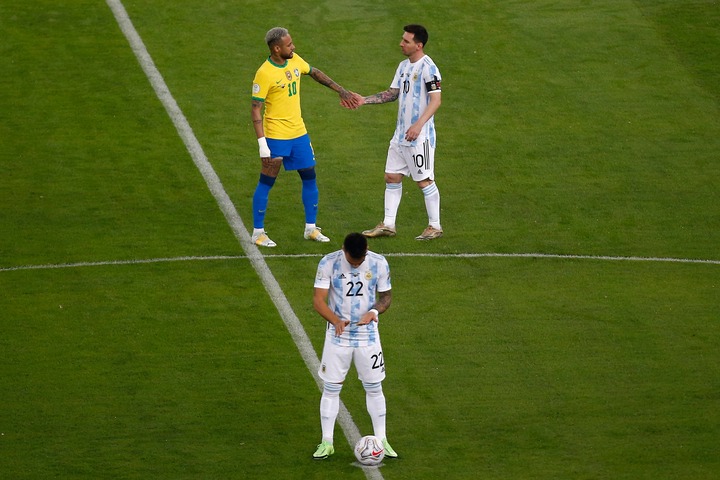 The story is not the same for his former club mate, Neymar. Undoubtedly, the Brazilians did pressurize their Argentine counterparts during the game, even scoring a disallowed goal. Despite their efforts, nothing came of it and eventually, Argentina won the Copa trophy at Brazil's home ground.
While the winners ran round the field in celebratory mood, Neymar couldn't contain his tears. He had earlier complained that some Brazilians were supporting Messi and Argentina instead of supporting their own national team.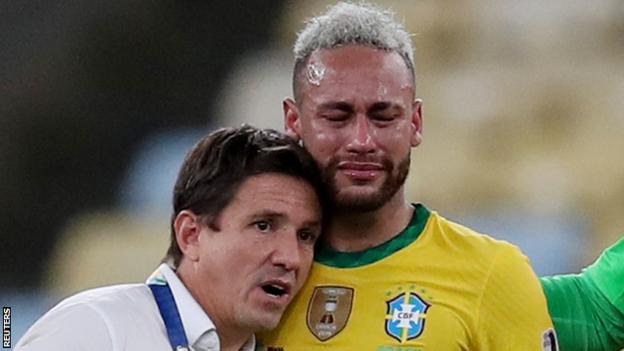 While this victory gives the Albiceleste bragging rights over the Samba boys, perhaps the defeat at the Maracanã stadium may add more salt to injury because Brazil fell to their eternal rivals in the nation's most iconic football pitch.